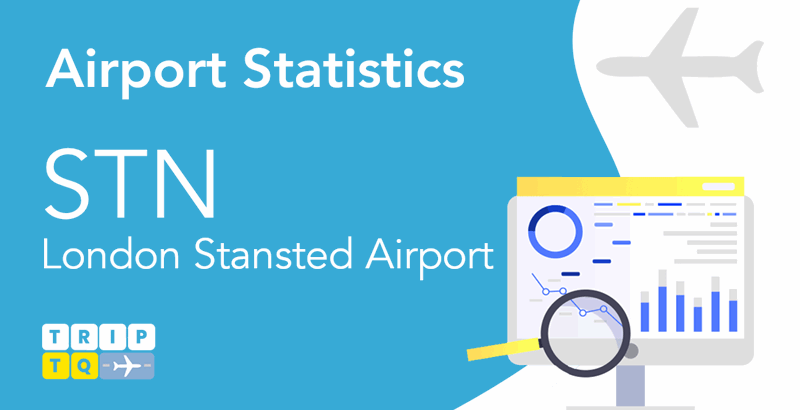 July 2023 Highlights 2% Increase in Passenger Activity at London Stansted Airport
London Stansted Airport has continued its impressive recovery from the impact of the pandemic, with July 2023 witnessing a notable surge in passenger numbers. According to available records, the airport experienced a 1.61% increase in passengers compared to the pre-pandemic year of July 2019. Specifically, in July 2023, the airport recorded 2,802,889 passengers, compared to 2,758,215 passengers in July 2019, indicating a positive trend toward pre-pandemic levels.
One significant factor contributing to the surge in passenger numbers is the gradual relaxation of travel restrictions and increased confidence among travelers. As the pandemic improved, with the successful rollout of vaccination programs, travelers felt more comfortable and eager to explore new destinations. The airport's stringent safety measures and adherence to health protocols further reassured passengers, making them more inclined to choose this hub for their travels.
Improved connectivity played a crucial role in driving the surge in passenger numbers at the airport. London Stansted Airport boasts excellent domestic and international flight connections, making it an attractive choice for business and leisure travelers. The availability of direct flights to key destinations and effective transit options provided travelers with convenient access to multiple locations, increasing the airport's popularity and attracting a diverse range of passengers.
The evolving nature of remote work and the rise of digital nomads also contributed to the increased passenger numbers at London Stansted Airport. As more professionals embraced flexible work arrangements, they saw an opportunity to work remotely while simultaneously exploring new destinations. The airport's proximity to London and its modern facilities and efficient services made it an ideal choice for these digital nomads seeking a balance between work and travel.
Lastly, the airport's proactive approach to collaborating with airlines and travel operators was pivotal in driving passenger numbers. London Stansted Airport became a preferred hub for airlines and travelers by fostering strong partnerships and offering competitive pricing. The airport's commitment to delivering excellent customer service and personalized experiences further enhanced its reputation, leading to increased demand among travelers seeking a seamless and enjoyable airport experience.
This airport's passenger numbers surge can be attributed to several factors. These include the relaxation of travel restrictions, improved connectivity, the rising trend of remote work, and the airport's proactive approach to collaborating with key stakeholders. As the aviation industry continues to recover from the impacts of the pandemic, London Stansted Airport stands as a shining example of resilience and adaptability, catering to the evolving needs of passengers and ensuring a positive travel experience.
UNBEATABLE VALUE CAR RENTAL

FREE
Amendments,
FREE
Cancellations,
NO
card fees!

airport_shuttle Need Airport Transfers?
Useful Information about London Stansted Airport